The Mobile App Concept project was another assignment done for my class. We had to create a modern looking design of an Apple product focused app, creating the concept and then look and mechanics of the app.

Obviously we didn't actually create this app but we had to do research on all the different sizes and resolutions for multiple different iPhone and iPad models. As well as what it would look like in the app store and on the home screen of an iPhone, ect.

MyModel was focused around an app that allows you to move a model into any position with multiple other additions like objects to interact with, multiple models, muscle definition and lightning! I created all of these in illustrator and the model drawings where hand drawn in SAI using my tablet.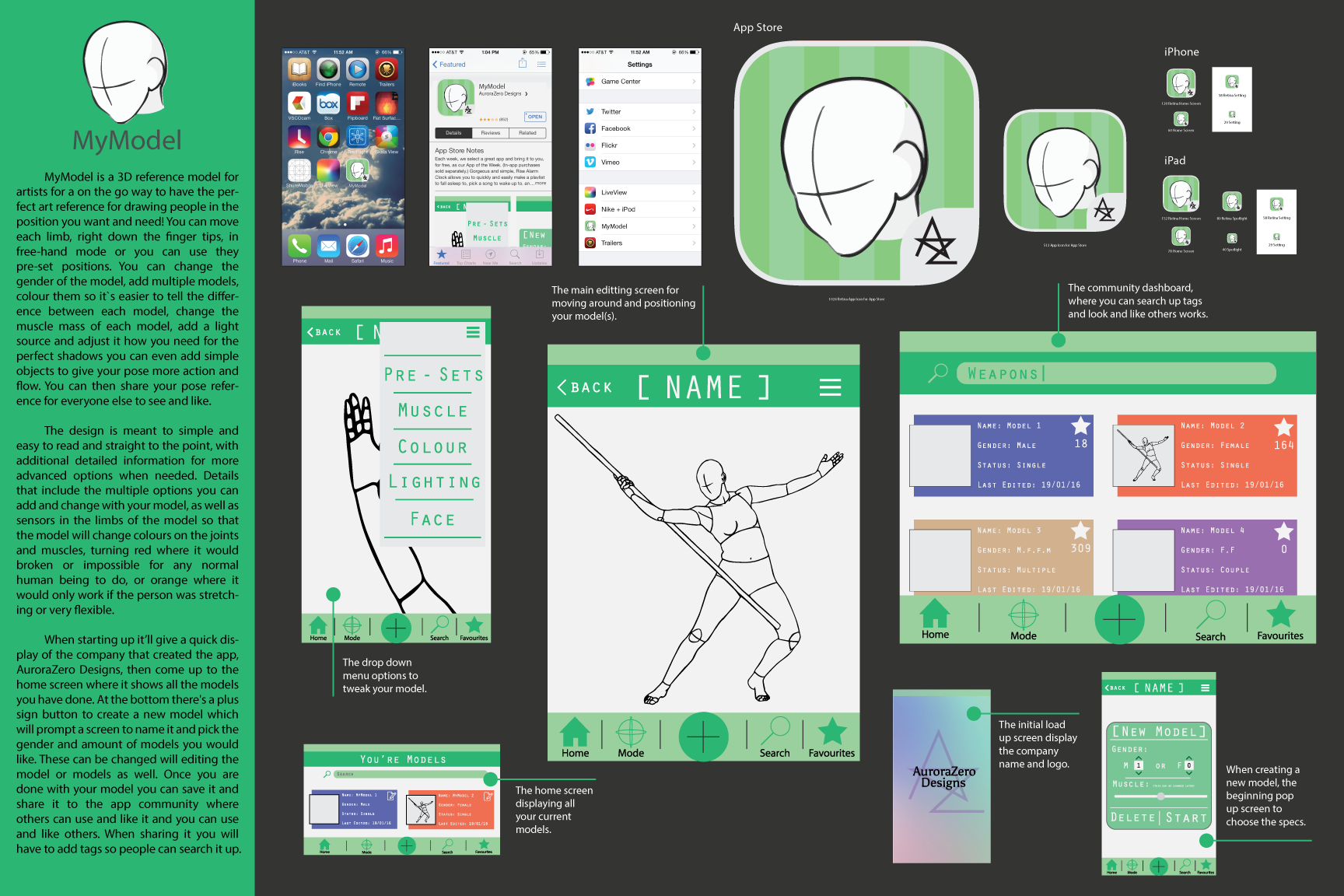 This is a very large version of the logo that I drew out and create using my tablet and Adobe Illustrator.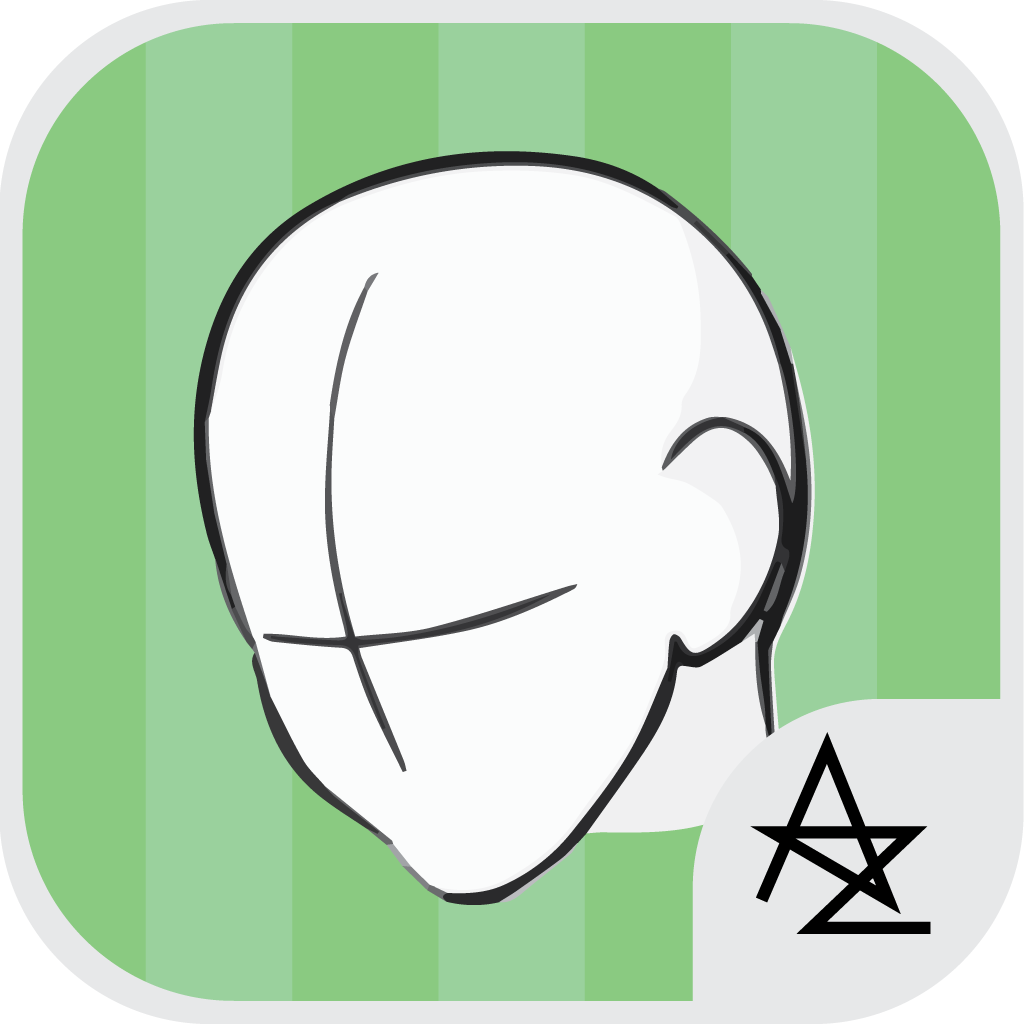 Here are close-ups of the fake screenshots made for the project. Starting with the loading screen;