This project was a Beverage Visual Identity assignment, based on the theme of "nerd culture". We had to create three drinks based about what we think represents nerd culture without doing directly referencing to popular things like DC Comics or Marvel Comics.

But that didn't stop me from basing it around superpowers! Having my three drinks relating towards some of my favourite Marvel heroes, part of the Young Avengers. One being based on giving you magic powers, another on giving you super speed, and finally super strength being granted by the last one.
We had to make a flat design of what it would look like, then put it on a bottle digitally. As well as making an ad for each one and then a Facebook page for the company you made for it showing them off and finally a logo for the company as well.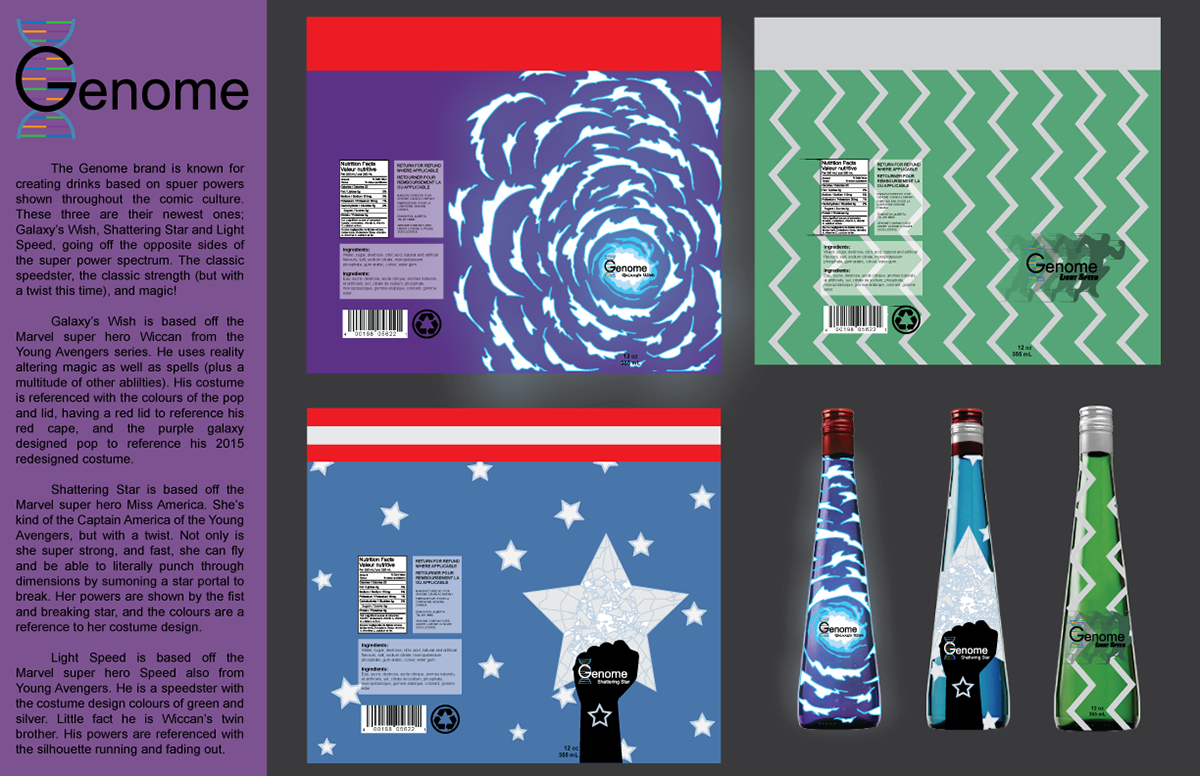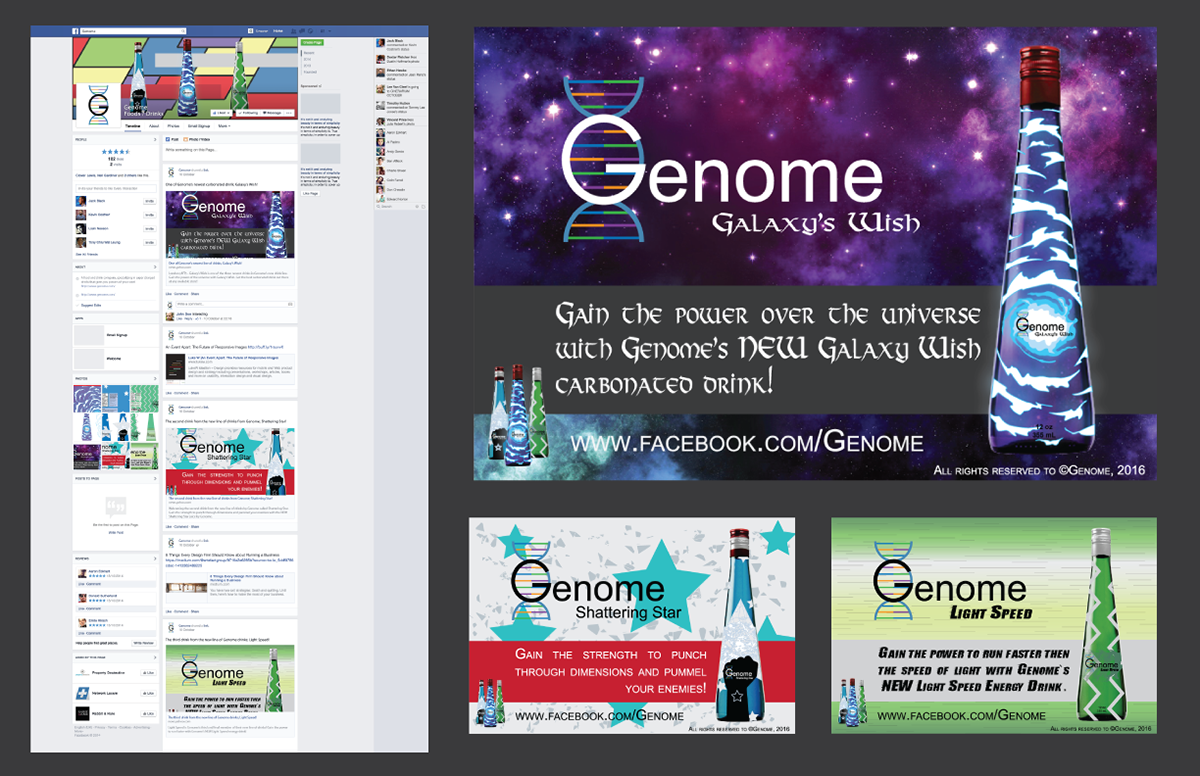 Closer look at the Facebook cover photo ad I created.


Close up to the logo of the company i created for this project; Genome.